Special Bonuses for Trading Game and Talking Trading clients
Come along to Wealth Retreat and you'll receive 12 months of Free Support!
Just one idea... one tip... could easily recoup your investment hundreds of times over.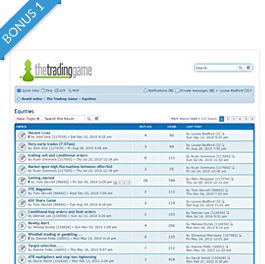 Free 12 months of Trading Game forum membership
Receive 12 months of Trading Game Forum Membership, completely for free (valued at $320.00pa). The forum gives you access to the knowledge of two gifted, internationally recognised share-traders — Chris Tate and Louise Bedford. Receive an incredibly effective source of ongoing education about the very latest sharemarket strategies and techniques.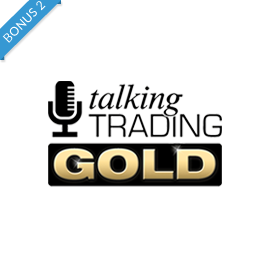 Free 12 months of Talking Trading Gold Membership
Each month, for a year, you'll receive a new one-hour recorded investment and mindset interview so you can make use of your "down time" by listening in the car, on your way to work, or in the comfort of your own home. (If you're already a Gold member, valued at $297.00 pa, let me know and I'll find an equivalent resource that I'm sure you'll love).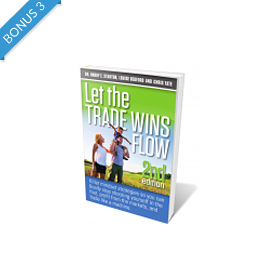 Free book: Let the Trade Wins Flow
Louise and Chris will personally give you a signed copy of their latest book — "Let the Trade Wins Flow" that they co-authored with the famous, Dr Harry Stanton.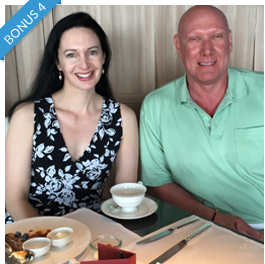 A One-on-One Strategy Session with Louise and Chris
Louise and Chris usually charge $1500 per hour for strategy sessions like this, but for you, you'll be guaranteed a session while you're at Wealth Retreat.